Pet-Friendly Travel with a Dog in Arkansas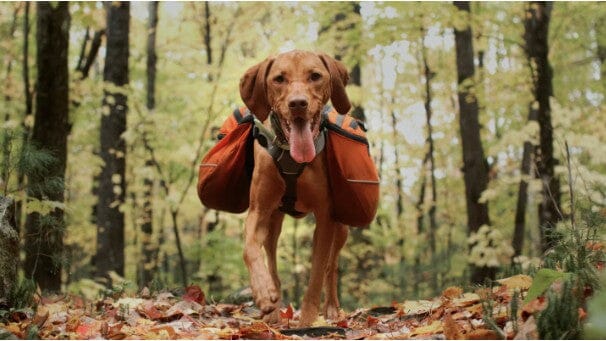 There's no fun going out knowing your furry baby is at home all alone. Leaving your pet dog at home when heading to have a fun day out is hard for many pet parents, but leaving them when you are planning on traveling and being gone for a while feels like leaving your heart behind. However, if you are considering taking your pet along on your travels you need to make sure your pet is travel ready, and that the place you are visiting has some pet friendly places that are fun for both you and your pet.
The good news is that if you live in Arkansas, you'll be thrilled to know that there are numerous fun activities that you can do and great places to travel with your dog. There are also plenty of dog-friendly places where you can travel with your dog. This blog post lists the places you can go and activities that you can do with your dog in Arkansas!
Pet Friendly Places to Travel With Your Dog
One of the best places to go with your beloved ball of fur is the Garvan Woodland Gardens, located in Hot Springs, Arkansas. Spread over a massive area of 210 acres; this pet-friendly place offers a lot to do for you and your dog. You can take guided tours across the gardens with your dog in a golf cart, or you can enjoy taking a walk along one of the many paths made for the purpose with your dog.
Not only can you enjoy a leisurely walk with your pet, but you can also have a picnic lunch at the dog-friendly patio of the Chipmunk Café located on the garden's premises. There's also a stunning pet fountain that looks a lot like a natural spring emerging from a rock. You're required to pay a separate entry fee for yourself and your dog to enjoy the various activities that the Garvan Woodland Gardens offer!
Bark Bar Off Leash Dog Park
 
One of the things dogs love the most is to be left free without a leash! If you're looking for a place in Arkansas where you can leave your dog leash-free, Bark Bar at Little Rocks is the place to be. Bark Bar is an off-leash play area that features a climate-controlled indoor and outdoor yard with a full bar and restaurant designed especially for dogs. You can grab a coffee or a cocktail while your pooch plays their heart out.
Not only does your beloved canine get plenty of quality playtime, but you can also treat them with delicious Mini Carrots, Spaniel Sundae, or a Dog's Dog with a Doggie Alle. You can purchase a single-day pass or subscribe to a monthly or annual membership if your dog loves it here.
Crater of Diamonds State Park
How cool would it be to search for real diamonds yourself, that too, in their original source? Sounds adventurous, right? That's what Crater of Diamonds State Park is all about. This isn't even the best part.
The best part is – your dog is welcome anywhere in the park! You don't have to have the fun alone, now you can travel with your dog so your furry baby can join you too! Apart from a few places in the park, your dog can roam around leashed under your supervision. 
If you're looking for a place where you and your beloved canine can have a fun day out, Crater of Diamonds State Park in Murfreesboro, Arkansas, won't disappoint you!
Hot Springs Trolleys
If you're new in Arkansas and are planning to opt for a sightseeing tour around the city, Hot Springs Trolleys are the best way to go about it. Hot Springs Trolley Company is a licensed tour company that offers sightseeing tours, charters, and shuttles. 
And guess what? Your dogs are allowed to accompany you on these tours as well! With Hot Springs Trolleys, you don't have to feel guilty about leaving your dog behind while you enjoy the new city!
Crescent Hotel Ghost Tours
Do you have an adventurous soul? Do you like visiting spooky places, but would feel better having your trusted four-legged companion with you just in case…well we've got just the place for you!
A trip down the Crescent Hotel and Spa in downtown Eureka Springs, Arkansas, will satisfy any adventurous soul. It's known to be one of the most haunted spots in the world that are believed to be a place where guests check in but never check out. Creepy right? 
The building of the Crescent Hotel and Spa was once used as a cancer hospital, giving nothing but false hope and hollow treatments. It's said that the place in the hotel where the hospital's former morgue was maybe a portal to the 'other side.' 
Whether you believe in ghosts or not, a trip to the Crescent Hotel and Spa is one of the most unusual things to do when in Arkansas - and the best bit? You guessed it right. Your dog can tag along too!
Black Apple Taproom
 
Wouldn't you love to go to a place where your dog is welcomed as a guest, just like you? If someone can make your dog feel special, it has got to be the staff at the Black Apple. This dog-friendly taproom produces magnificent cider, which is delicious and unadulterated, clean, and preservative-free.
Black Apple is one of the best dog-friendly places in Arkansas because the staff loves dogs and makes them feel welcome and loved with a bowl of clean water and dog treats. So, while you enjoy the Pumpkin Spice Cedar or Apricot Chai, you'll be at peace knowing your furry friend is being treated well too. 
Can you think of anything better when traveling with your dog?
Best Dog Parks to Travel to With Your Dog
No trip with your dog would be complete without a visit to some great dog parks, and Arkansas has some of the best! Here are just a few:
Eureka Springs Bark Park
The next best pet-friendly place on our list is Eureka Springs Bark Park. As you can tell by the name, it's a dog park designed especially for dogs. It's spread across an acre of land, properly shaded to make it a great place for you to chill with your furry baby. 
The Eureka Springs Bark Park is fenced and has waste stations, benches, fountains, and kiosks to facilitate dog parents, ensuring a fun day for both the dog and you!
Devil's Den State Park
Our list of dog-friendly spots in Arkansas isn't over just yet. The Devil's Den State Park is another super-fun place to go with your dog. It features unique rock formations, caves, bluffs, and forests that you can explore with your furry pal. The various miles of scenic trails allow you to spend a fun and adventurous day with your Fido. This beautiful dog-friendly park is located in West Fork in the Ozark Mountains.
Natural Bridge Arkansas
Natural Bridge Arkansas is a 100-foot natural sandstone formation that's a result of millions of years of natural sand activity, hidden away in the beautiful Ozarks. This stone archway was used as a bridge in the old days, but today, it's a great stop during a road trip. 
Your beloved pet dog can stretch their legs and have a run around while you enjoy your meal at the picnic tables spread across the area. It sure is a refreshing place to go with your dog.  
Josh Park Memorial Trial
A good trek is always refreshing, and if it's along with your pet dog, it's all more fun. The Josh Park Memorial Trial allows you to enjoy a quick hike while witnessing abundant wildlife. Restrooms are present at the Josh Park Trail trailhead and also at the visitor's center. You and your dog can also enjoy access to fresh water. 
The Josh Park Memorial is welcoming to leashed dogs so that the pet parents can have a guilt-free time at the park, knowing their beloved pet dogs are with them on the hike!
Little Rock River Market District
Another pet-friendly place you can travel to with your dog in Arkansas is the Little Rock River Market District.
Located along the downtown waterfront, this is the place you must see if you're in Arkansas and want to plan a fun day with your dog.
You can grab a delicious meal, pick up a few cool souvenirs or crafts, and even listen to some great music. Whether your musical tastes run to a one-man band in the River Market pavilion, or you prefer the local music artists at the Jazz in the Park concert or even want to take in a national act in the amphitheater - you can find all that and more at the Little Rock River Market district.
You get to enjoy great food at great restaurants, visit quirky shops, and the Farmer's Market every Tuesday and Saturday, all of this with your furry pal! The open-air streets and outdoor dining spots offer a great vibe where you can chill with your pet dog, provided that they're leashed at all times.
What better place to have fun and show off your pooch!
War Eagle Cavern on Beaver Lake
One of the best dog-friendly spots in Arkansas is the War Eagle Cavern on Beaver Lake. You can experience gemstone panning or take guided tours through the Moonshiner's Mystery Shack, or have fun at the Lost in the Woods Maze. You can even enjoy nature trails, all with your pup! Your pup is welcome everywhere except the gift shop. You're required to keep your pup leashed at all times. The War Eagle Cavern on Beaver Lake offers plenty of activities for both the pup and pup parent.
The breathtaking walk along Beaver Lake to the cave deep into the mountain is one that you'll thoroughly enjoy! Not only this, but it also features unique formations, including rimstone dams, waterfalls, and fossils. At the end of the tour, you can feed the lake fish or pan gemstones. It's definitely a place worth visiting with your pet dog when in Arkansas!
Let's Go Traveling!
For many pet owners, leaving their dog behind when they go traveling is not an option. We believe that dogs are more than just pets and with a little pre-planning you can travel fairly easily with your four-legged best friend. First though you need to know your dog and how comfortable they are in new and unfamiliar places.  If your pup gets a little anxious when traveling, consider keeping them calm with a natural pet relaxing remedy that will help keep them chill without making them drowsy. It's always best to ensure your dog will be comfortable and in the best health so that they're always ready to take a trip with you wherever you choose to travel!
Just like humans, dogs get bored too. And when dogs get bored, they may express their boredom in ways that aren't the most pleasant. They'll find ways to entertain themselves, which could involve damage to your property. Not only this, boredom makes dogs unhappy.
It's unfair for you not to consider your dearest pet's happiness. Just like you deserve a break from your routine, dogs do too. Having said that, what can you do that would make your dog happy?
SHARE ON YOUR FAVORITE SOCIAL NETWORK