A Guide to Adopting an Adult Cat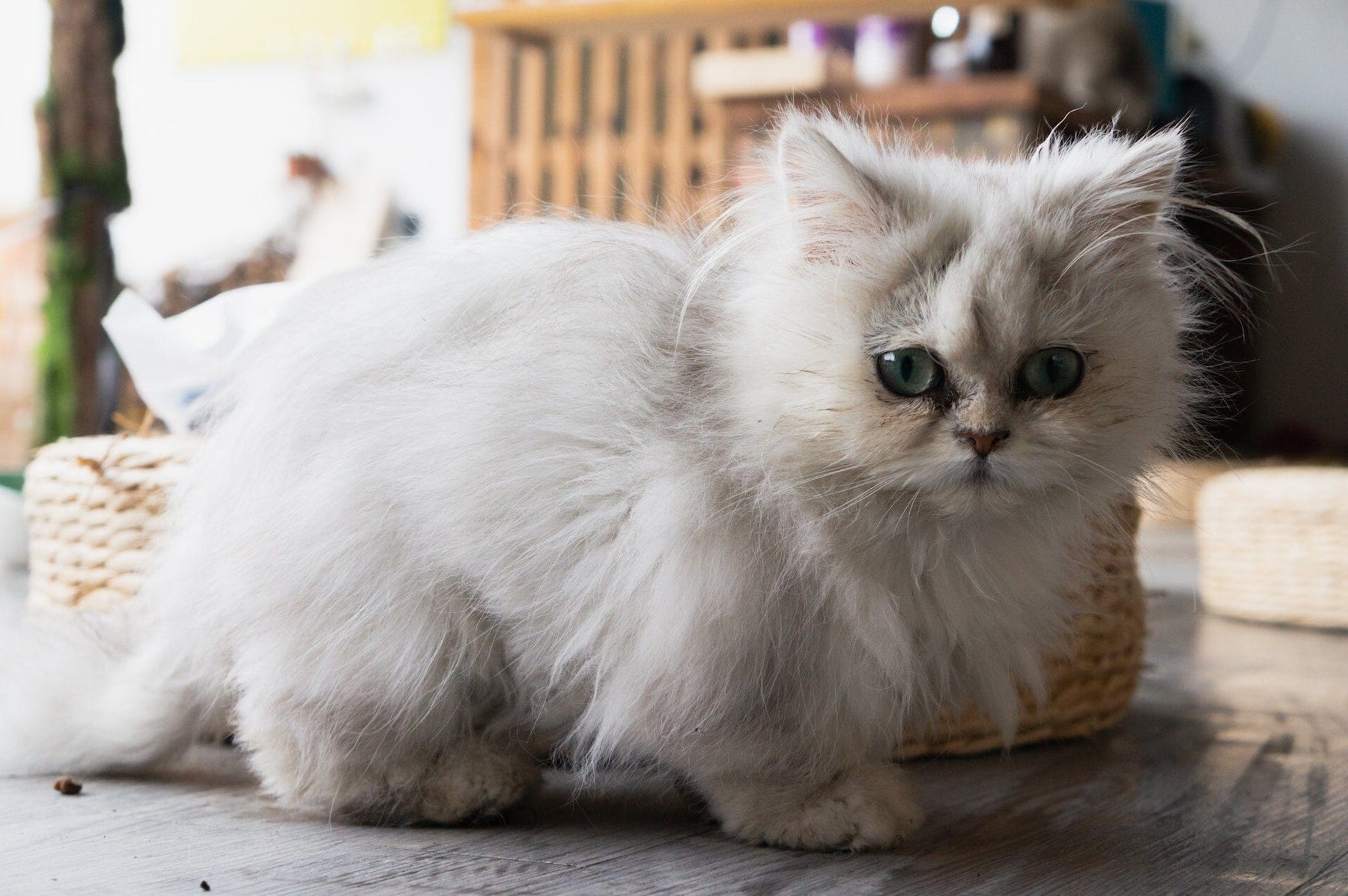 Congratulations, you're thinking of getting a cat - but not just any cat, a rescue. 
Whether you already have a cat or are getting one for the first time, the decision of to get a cat from a shelter, especially if it is an older cat, is not always an easy one.  
Kittens, or course are cute and cuddly; however opening your heart and home to a rescued or shelter adult cat, gives these older kitties a second chance at life. In return you are gifted with a wise and wonderful companion. 
Whatever your decision, before bringing an adult rescued or shelter cat home, it is important to take the time to learn about them and their behavior, and find out all you can about your specific new family member. 
Adopting a Shelter Cat: A Journey of Love and Second Chances
Shelter cats are like hidden gems just waiting for you to discover them and cherish their uniqueness. They have their own backstory and will touch your heart. Most shelter & rescue cats have been through hard times outside of their control, and need a safe space where they can be loved and comforted. 
Adult cats from rescue and shelters may have had a rocky start in life, however cats are naturally strong and resilient, and have an amazing capacity to love. Read on for our tips on adopting, caring for, and cherishing these incredible furry companions.
1.  Why should you 

adopt an adult cat instead of a kitten?
Adopting an adult cat makes room for another cat to move into the rescue or shelter and have a second chance too. With so many cats entering shelters each year, kittens have an 82% adoption rate, while cats over a year and a half old only have a 60% adoption rate nationwide. 
Older cats are typically more cuddly and content to snuggle up on the couch or bed and relax with you. 
Older cats need less supervision. Kittens and young cats learn by exploring their environment and get into trouble when not entertained well. Adult cats are less likely to tear up your couches and curtains, or use your toilet paper roll for a toy. 
Adult cats have an established personality.  A good shelter or rescue will know the cat's personality and quirks, what they enjoy or are frightened of, and help you know if kitty is a good match for you. 
Adult kitties need homes too.  3.7 million cats enter the shelter system each year.  Kittens usually are adopted first, leaving the adult cats waiting for their forever homes. 
2.  What kind of of cats are least likely to be adopted?
Shelters have a challenging time rehoming black cats, which happen to be the most common fur color.  Sadly, black cats are half as likely to find a home than a cat of another color.  White cats are the second least likely cats to be adopted. 
While some of the reasoning is due to superstitions with black cats, when surveys have been done, it has been found that people think orange and other colored cats are friendlier. In fact, orange tabbies and gray cats have the highest adoption rates - but coat color actually has no bearing on the cat's true personality. 
Some people also think male cats are friendlier and more social than their female counterparts, and that female cats more standoffish. In fact there are wonderful male and female cats of all colors that can make the sweetest addition to your home.  
Although each cat has it's own personality, there are some features that are common to different breeds so you may want to learn more about these to determine which cat breed is right for your family.
3.  Where do you find Your Purr-fect Match?
Research your area for reputable shelters and rescue organizations to begin your adoption process.  Most rescue organizations are actively saving cats from shelters, and are happy to guide you through the process and work to help find a purr-fect match. 
Choosing a rescue or shelter that shares your values and has a reputation for honesty regarding animal health and personality is crucial.  
Adopting an adult cat from a shelter or rescue should be a wonderful and memorable experience for you and your new cat.  Do the research, read the reviews, and seek out wise advice from friends or family who have adopted cats previously to help you make the best choice. 
4.  How do you Navigate the Shelter Cat Adoption Process?
Once you have narrowed down the best places to adopt an adult cat from in your area, reach out to those shelters and rescues to find out what is needed to proceed with an adoption.  Adopting from a shelter or a rescue can be a bit of a tedious process since it involves some paperwork, however your new friend will make any effort worthwhile. 
Take your time to fill out the forms accurately. The questionnaires that are used will help them find the right kitty for you, your household, and your lifestyle. 
Once the paperwork is complete, it is time to meet and interact with the adorable cats awaiting their forever home. 
Be open-hearted and patient, and you'll know the sweet kitty meant to be part of your family. 
5. Important questions to ask when adopting an adult cat from a shelter or rescue
Choosing the cat to bring home as your new family member is an important decision. Know the cat's background, temperament, health challenges, and specific care or grooming requirements can help you to make the best decision for you and your new furry friend.  Some great questions to ask and things to look for include:
What is the cat's history and background? 
Understanding a cat's history and background will provide you with valuable insights into their behavior and needs.
Does the rescue or shelter know if the cat loves cuddles or if kitty prefers to not be picked up? 
Ask about their rescue story, previous living conditions, and any significant experiences they may have had.  Having this insight when you adopt an adult cat is so valuable in establishing a loving trusting relationship from the start. 
What is the cat's age, medical conditions, or special needs? 
Knowing the cat's age will help you prepare for their specific needs and potential health concerns. Be sure to ask the rescue or shelter about any existing medical conditions or special needs the kitty has, as this information will help you financially and physically prepare to provide the necessary care and any needed accommodations. 
When bringing cat into your home, even if they are currently healthy, there are things you need to be prepared for as caring for an older senior cat is different than a young kitten. If the cat is known to have arthritis, our Cat Hip and Joint Remedy is perfect to have on hand. 
Does the cat interact well with people and other pets? 
Some cats and dogs are naturally all best friends.  However some cats can be aggressive towards dogs, or just quite frightened. 
It can be challenging for adult and senior cats to bond with other animals or even humans. It's essential to find out if kitty is used to being indoors or outdoors, around children, or only adult humans. 
If you have more pets at home, it's important to understand how the cat interacts with other animals. 
Compatibility with it's potential new home and all the current inhabitants is key for everyone - especially if you already have other cats or dogs in the home. Not properly introducing your new cat to the other animals in the home is one of the key mistakes cat owners make.
Read our blog on all the common mistakes both new and existing cat owners make here. 
Are there any diet or special grooming needs?  Has kitty been litter box trained? 
Knowing if your new pet has any food allergies or aversions is great for preparing her new home.  Researching different cat breeds is useful to anticipate grooming requirements.  If your potential new pet has special grooming needs, such as the long fur of a Persian cat, be sure your lifestyle allows for the care they will need.  
If you are adopting a cat that lived mainly outdoors, they may need litter box training to transition into your home. Even if you already have a cat at home, the proper setup of the litter box for your new cat is very important as adult cats in the same house often don't like sharing the same litter box.
Is this kitty sweet or shy? Playful or mellow? Anxious or calm? 
Each cat has a unique personality.  Find out if the cat you are wishing to adopt is playful and energetic, or more laid–back and mellow?
Likewise, knowing of any behavioral challenges or habits will help you to make the best forever match and prepare your home for kitty.  
Inquire about any known issues, such as scratching furniture, excessive meowing, or anxiety-related behaviors.
By asking these questions when adopting an adult cat, you'll gain valuable insights into their background, needs, and compatibility with your lifestyle. It's all about ensuring a smooth and happy transition for both you and your new feline companion. 

Shelter cats are susceptible to having certain temporary conditions, such as
Ear Mites
or
Mange
,
so be aware of those symptoms so that you can treat them right away. 

When you first bring your new family member home, don't push kitty too fast, let your cat take the lead in getting to know you and your home. Starting with limited access (making sure kitty knows where the food, water, and litter box are), and slowly introducing new areas of the home is a good way to ease the transition.  
Be sure to establish routines for your new pet, as that will help to create a trusting relationship.
6.  How long does it take for a cat to adjust to a new home? 
Cats typically adjust to their new home in about one to two weeks, however you should watch them closely and try to keep them inside, as they may try to wander off to find their old home. 
Your new kitty's backstory can also cause a longer adjustment period if they need to learn how to trust you.  If there are other pets in the home, the adjustment period may be as long as a few months. 
Be patient with your new furry friend, and you will have a wonderful friendship before long.  
Adopting an Adult Cat will enhance your life & theirs
Adopting an adult cat will be a great new adventure for you and your family. All cats, rescues or not, have lots of love to give and are a wonderful addition to your home. 
The soft padding feet following you around the house, and the soft fur rubbing on your legs will become your new favorite sounds and feels.  Snuggling a purring kitty is scientifically proven to reduce stress and make people happier. 
Above all, remember that all pets need patience, discipline, and positive attention; rescues may just need it a bit more, but the rewards are priceless!
SHARE ON YOUR FAVORITE SOCIAL NETWORK