Fun Things to Do with a Dog in California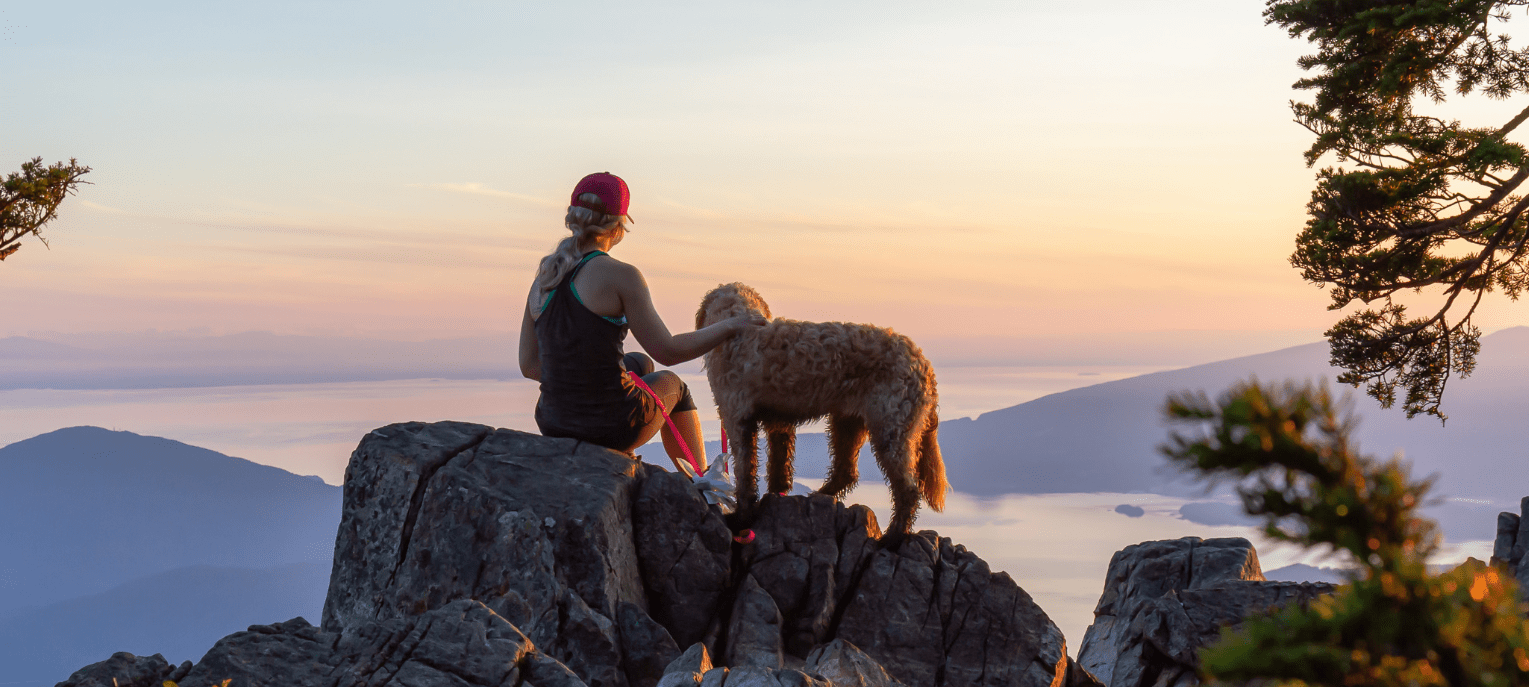 Pet Friendly places in California You Must Visit

Do you want to make the most of the great weather in California and go on a trip with your best pal? 
If you are looking for adventure, there are plenty of dog-friendly destinations in California you can visit with your dog. No matter which breed of dog you have, you can bring your pup with you on an exciting trip where you can see the sights and enjoy some of the best local offerings. 
No need to leave your dog at the hotel at these locations. You can easily take him out with you on a leash and let him explore different off-leash parks, beaches, hiking trails, and much more.
Hit the beach with your dog 
Carmel is well-known among frequent visitors as the #1 dog-friendly town in the USA. It is a must-visit place for all pet parents, where you can find many dogs and their owners enjoying the nice weather and the beautiful sights. 
Carmel Beach
While many beaches place restrictions on dogs, Carmel beach isn't one of them. This pet friendly beach is a peaceful and sunny location where you can find all kinds of dogs running freely along the shoreline with their pet parents and families. Take your dog to Carmel Beach to let them enjoy the sea and the sun and make friends with other dogs; just be sure to apply some sunscreen on your dog. You will be sure to come across many breeds of dogs at the beach, and even if your pup is a little shy, they will feel excited to be at Carmel Beach and meet new doggies. 
The location is most suitable for visiting with dogs since the town encourages pet parents to visit with extra amenities. There are water bowls and poop bags for dogs at the beach to allow your dog to take a break from playing fetch along with other new doggies.


Huntington Dog Beach
Located in the south of LA, Huntington Dog Beach has become increasingly popular over the years. It can become your pup's next favorite spot if they love the sand and sea. The ocean waves are sure to excite your dog, while other playmates at the beach can also be an excellent reason to visit Huntington Dog Beach. The Huntington Dog Beach is quite spacious and can cater to all breeds of furry and cute dogs. It is kept clean for all dogs' safety and can ensure your pup enjoys itself without getting hurt. 
If you have two or more dogs, this can be the perfect place to enjoy a sensational picnic with your dogs. There is a grassy beach area with picnic tables where you can share your spread with your best pals. You can plan a great family outing at Huntington Dog Beach, and your children and dogs are guaranteed to love the outing day.
Some beachgoers may be unaware, but the location is actually home to Corgi Beach Day, which is America's biggest Corgi meet-up. You can see thousands of Corgis on the beach thrice a year, showing off their best costumes with their pet parents. You can also be sure to enjoy tasty offerings from food trucks and opt for complimentary services like a pet-friendly tattoo or a dog pedicure. 
Check out the Dog Parks 
Crissy Field, San Francisco
San Francisco is another great place to visit with your dog if you have never taken your pup there. A great place to take your dog is Crissy Field in San Francisco, which is a conservancy park. Here you can observe the Golden State Bridge in all its glory and take pictures of the stunning views. Aside from being an excellent place for snapping pictures, it is a fantastic spot for windsurfing and enjoying a picnic with your pup. You can overlook the tidal marsh and even play fetch with your dog.
In certain areas, you can allow your dog to run freely and enjoy themselves, while you have to take caution in others. Some off-leash sites at Crissy Field include the beaches along the waterline and the expansive green field. No matter if your pup prefers to frolic in the water or stay on land, they can enjoy the best of both worlds at Crissy Field. 
The Douglas Family Preserve, Santa Barbara

If you are traveling down the coast you can enjoy the stunning sights of Santa Barbara and visit the Douglas Family Preserve with your dog. The Douglas Family Preserve is heaven for a dog who loves the great outdoors and isn't afraid of thrilling adventure. The Preserve offers visitors the chance to enjoy its off-leash dog park, proximity to the beach, and fun hiking trails. You can allow your dog to have fun at the beach without being on a leash. You can also take pictures of your pup on the beach or the bluffs near the ocean.
If you want to finish your fun day with a delicious meal, you can take your pup out to the Brewhouse, where they also have a dog menu. You can enjoy a yummy dinner together with your pup and allow them to indulge in steak bites, chicken strips, frozen marrow bones, and more. If you are on a California road trip, be sure to stop by these dog-friendly destinations in Santa Barbara and treat your dog.
Dolores Park, San Francisco
Dolores Park is one of the top places that should be on your list to visit in San Francisco.

Just because you've left your city doesn't mean you must leave behind your dog. San Francisco is a pet-friendly place where many shops and restaurants welcome dogs and even offer special dog menus.
Dolores Park is a great pet friendly park in San Francisco where you can check out many activities with your dog. You can meet plenty of breeds of dogs in Dolores Park, out with their owners, enjoying nature and the grassy fields. Dogs can stroll around without their leashes in the grassy area and can even visit the tennis courts, playgrounds, and sports fields with their leash on. 
Explore New Sights and Go for a hike 
Big Bear Lake
Big Bear Lake is a well-known ski town that is loved by Los Angeles locals. If you and your pup love the great outdoors, you can have a lot of fun together at Big Bear Lake. There are plenty of winter sports you can try and many activities you can partake in with your best furry pal. Big Bear Lake is a town that encourages visitors to bring their dogs with them and take them on an adventure of the many hiking trails and the lake. 
The best time to visit is in February when it has snowed, so you and your pup can go sledding. You can even make a snowman in the winter with your dogs or children and experience a great family outing together. 
Even if you are planning your trip in the summer, there are still lots of things to do in Big Bear Lake ranging from fishing tournaments to the annual Big Bear Lake Oktoberfest, where you can try all kinds of German food throughout consecutive weekends every fall. 
Solvang
Solvang is a fantastic city in California with incredible sights you appreciate with your pup. It is highly welcoming of dogs and has excellent amenities that are perfect for your furry friend. This Danish-style city has various things you can try with a dog...
 
Check out OstrichLand, a pet-friendly attraction where you and your dog can hang out with 50 ostriches and emus, feed them from a bowl, and watch them go about their days. 
Try some wine at Lucas & Lewellen, a dog-friendly wine tasting room situated in the heart of Santa Barbara's wine country 
Get a drink at The Good Life, a Craft Beer and Wine Cellar. This dog-friendly retail bottle shop and tasting room offers some of the best craft beers from all over California. Bring your leashed pup with you and indulge in a refreshing beverage. 
Get a bite to eat for you and your pup at Chomp. Pro tip, ask the chef if your furry friend can chow down on a chicken breast from the kitchen at Chomp 
Your dogs are surely in for a treat at Solvang since the cafes, wine tastings, and even the museum permits dogs. Even if it is just you and your dog in Solvang, you can have a lot of fun together with them. 
San Pasqual Winery

If you are planning a California road trip, San Pasqual Winery should be on the top of your list to visit. Here, you can enjoy fine wine with your furry pal, as pets are more than welcome to accompany you on the tour. You can allow your pup to hang out beside you as you sip and taste different wines. San Pasqual Winery is an amazing pet-friendly spot to visit that has been featured in Sunset's Magazine.
After reaching the winery, you can book a room at a nearby pet-friendly hotel and rest in a comfortable bed with your pup. You can also explore other places in San Diego with your dog.
Take Your Dog For a ride


 
What could be better than taking a nice leisurely boat ride. If your dog doesn't like to swim, they can still take a boat ride on Mission Bay. Seaforth Boat Rentals is pet-friendly rental for powerboats, sailboats, fishing boats, and paddleboats. Seaforth will even provide you with life vests for your furry best friend.
Aqua Adventures is another business that also offers pet-friendly rentals. It's not uncommon to see smaller dogs accompany their owners on a stand-up paddleboard.
There are so many places to explore in California with your pup whether its hiking trails, hanging out at the beach, or grabbing a bite to eat on a dog-friendly patio!   Although it might be overwhelming to plan a trip with your pup for the first time, you can have a lot of fun with them on the road as long as you are prepared to travel with your pet. 
When travelling, it can be difficult to find places to stay that are pet-friendly or destinations where dogs are even allowed but the locations mentioned here are all dog-friendly and worth being added to your list of stops!
SHARE ON YOUR FAVORITE SOCIAL NETWORK